E il frigo triste e solitario
mostra le informazioni
Un uomo e una donna al supermercato insieme? Impossibile che le scelte di lui possano convivere nel carrello con quelle di lei.
Cosa arriverà  fino alla fine nei sacchetti verso casa?
PLAYLIST LEI
NOTHING'S GONNA CHANGE MY LOVE FOR YOU (GEORGE BENSON)
CIAO (VASCO ROSSI)
YOUNG AND BEAUTIFUL (LANA DEL REY)
NESSUNO (MINA)
THRILLER (MICHAEL JACKSON)
CHE COSS'E' L'AMOR (VINICIO CAPOSSELA)
 IO NON SONO LI' (CLAUDIO BAGLIONI)
I'LL NEVER LOVE THIS WAY AGAIN (DIONNE WARWICK)
THIS MUST BE THE PLACE  (TALKING HEADS)
ANCHE UN UOMO (MINA)
PLAYLIST LUI
ANCORA LA PIOGGIA CADRA' (CLAUDIO BAGLIONI)
UNCHAINED MELODY (RIGHTEOUS BROTHERS)
JEEG ROBOT (COLONNA SONORA)
IO CHE NON VIVO (PINO DONAGGIO)
HIGH (LIGHTHOUSEFAMILY)
TUNNEL OF LOVE (DIRE STRAITS)
IO SONO QUI (CLAUDIO BAGLIONI)
UOMINI SOLI (POOH)
GELOSA CARA AMICA MIA (LUCIO BATTISTI)
TANGO DELLA GELOSIA (VASCO ROSSI)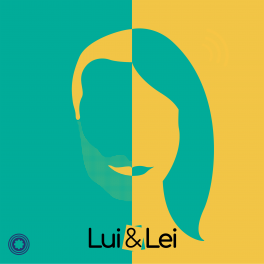 Il podcast racconta le dinamiche di una coppia attraverso i loro intimi pensieri e dialoghi dai toni spesso ironici e a tratti irriverenti.
L'amore in tutte le sue sfaccettature, soprattutto quelle difficili da comunicare.