Osho earned the definition of "sex guru" because his cult members were allowed to freely express their physical desire, even with multiple partners. The guru had no trouble in openly talking about sex and even gave practical advices to his cult members on how to get the best out of the intercourse. He also preached that children had to know the truth about everything, including sex – but he did not consider that children imitate adults. They want to be like them, do whatever they do. What happens if what they start to imitate is sex? At the center of this episode is Swami Anand Satish, who recalls how all the experiences in the sannyasin communes started far too early. All of them.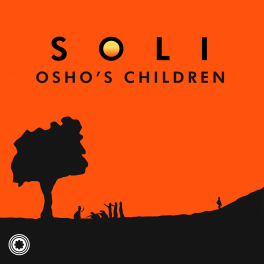 Soli is one of the first International productions by Italian podcast platform storielibere.fm.
Soli brings to the audience the true stories of "Osho's children", who in the late 70s and early 80s were brought by their parents to live in the controversial guru's communes. We hear their memories and voices, discovering the mixed feelings they have now, as adults, towards their childhood journey: the awareness of freedom and unconventionalism, of being part of a special world, but also the confusion, the premature sexual experiences they were exposed to and the loneliness they all felt. They tell how they came to terms with something that deeply affected them, when their parents, suddenly, decided to leave everything and put them in common, at all levels. The International version of Soli has been translated by Edoardo Rialti, the official Italian translator of G.R.R. Martin. The International voice of Roberta Lippi is Cecilia Gragnani.
Cover image by Martino Pietropoli
Music by Smokelab