Ep. 13 | A whole new story – Amara part 1
Sabine is just a teenager when she comes into contact with the sannyasin world. t is the 1980s and in order to stay close to the group she decides to leave home, despite what her parents tell her. So she becomes Amara and she must learn to stay alone to continue living her quest for spirituality, to meet the expectations of the community and to be able to go to the Summer Festival in Oregon, the festival that brings together sannyasins from all over the world since Osho decided to create his ideal city in America, in that piece of land he called Rajneeshpuram. And so, between school and commune, Amara is slowly being introduced to a very simple way of making money, which is to do what so many other girls in the community already do and which until now has only been hinted at in the memories of adult and child sannyasins: selling herself.
Cover image by Martino Pietropoli
Music by Smokelab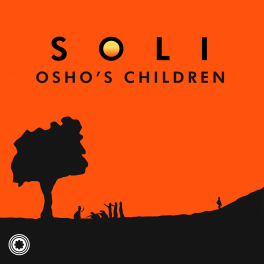 Soli is one of the first International productions by Italian podcast platform storielibere.fm.
Soli brings to the audience the true stories of "Osho's children", who in the late 70s and early 80s were brought by their parents to live in the controversial guru's communes. We hear their memories and voices, discovering the mixed feelings they have now, as adults, towards their childhood journey: the awareness of freedom and unconventionalism, of being part of a special world, but also the confusion, the premature sexual experiences they were exposed to and the loneliness they all felt. They tell how they came to terms with something that deeply affected them, when their parents, suddenly, decided to leave everything and put them in common, at all levels. The International version of Soli has been translated by Edoardo Rialti, the official Italian translator of G.R.R. Martin. The International voice of Roberta Lippi is Cecilia Gragnani.
Cover image by Martino Pietropoli
Music by Smokelab