By Roberta Lippi | After years of impositions and dramatic acceptance of a world totally out of reality, Deeksha realizes how fundamental her role was in the birth, growth and fall of the sannyasin world. Too many voices of those who have suffered and those who have been lost who have remained silent, too much violence and abuse. This is the definitive delivery of the truth, so that history does not repeat itself.
To learn more:
Rajneeshpuram: Inside the Cult of Bhagwan and Its Failed American Utopia
by Russell King
Sins of My Father: A Daughter, a Cult, a Wild Unravelling
by Lily Dunn
Charisma and Control in Rajneeshpuram: A Community without Shared Values
(American Sociological Association Rose Monographs)
by Lewis F. Carter
My Life in Orange: Growing Up with the Guru
by Tim Guest
Breaking the Spell: My life as a Rajneeshee, and the long journey back to freedom
by Jane Stork
The Guru Papers: Masks of Authoritarian Power
by Joel Kramer and Diana Alstad
Bounded Choice: True Believers and Charismatic Cults
by Janja A. Lalich
The Mother of God
by Luna Tarlo
Holy Hell: A Memoir of Faith, Devotion, and Pure Madness
by Gail Tredwell
Combating Cult Mind Control: The #1 Best-Selling Guide to Protection,
Rescue, and Recovery from Destructive Cults
by Steven Hassan, Daniel Greenberg, et al.
Bhagwan: The God That Failed
by Hugh Milne
When she comes back
By Ronit Plank
Wild Wild Sheela – Le 100 cose che Wild Wild Country non vi ha detto e state cercando su Google
By Roberta Lippi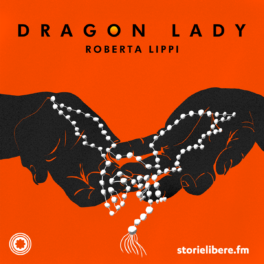 This is Dragon Lady, the last witness, the sequel series of "Soli" by Roberta Lippi.
Her name was Deeksha, and she was one of the women of power in Osho's entourage, the famous Indian guru, and one of the few disciples to have direct access to the teacher.
Deeksha was somewhat of a living legend in the ashram because many considered her to be a true tyrant. Osho often spoke of her as an exemplary figure, calling her Zen Master or Dragon Master, and still today the Sannyasins remember her this way. even if she has long since disappeared from the scene.
Deeksha arrived in the United States and was destined to take over Rajneeshpuram together with Ma Anand Sheela, but suddenly decided to leave the commune. The reasons that prompted her to leave have remained secret for over 40 years. Today she has decided to talk and reveal everything about the community and the guru.