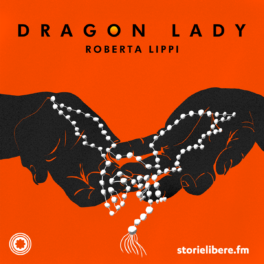 This is Dragon Lady, the last witness, the sequel series of "Soli" by Roberta Lippi. Her name was Deeksha, and she was one of the women of power in Osho's entourage, the famous Indian guru, and one of the few disciples to have direct access to the teacher. Deeksha was somewhat of a living legend in the ashram because many considered her to be a true tyrant. Osho often spoke of her as an exemplary figure, calling her Zen Master or Dragon Master, and still today the Sannyasins remember her this way. even if she has long since disappeared from the scene. Deeksha arrived in the United States and was destined to take over Rajneeshpuram together with Ma Anand Sheela, but suddenly decided to leave the commune. The reasons that prompted her to leave have remained secret for over 40 years. Today she has decided to talk and reveal everything about the community and the guru.
Cover image by Martino Pietropoli
Music by Smokelab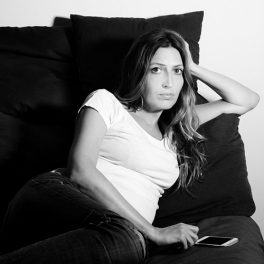 Roberta Lippi (Milan, 1974) graduated in DAMS and has been professor of multimedia journalism and media education. She was showrunner for several radio and TV programs (MTV Italia). She is also among the creators of the Vogue Italia website, of which she has been the editorial coordinator. Today she is Dude's Original & Content Director. She published three books: "E comunque non sei Kate Moss", "Le scarpette di cristallo sono esaurite" and "Wild Wild Sheela. Le 100 cose che Wild Wild Country non vi ha detto e state cercando su Google".
A podcast by Roberta Lippi
Production: storielibere
by Gian Andrea Cerone & Rossana De Michele
Edited by: Roberta Lippi
Audio post-production Erazero
Sound design: Valeria Ardito
Music: Smokelab
Cover: Martino Pietropoli