Ep. 398 | The corrosive legacy of Silvio Berlusconi.
Rassegna stampa del 14.06.23 | Vista dai giornali stranieri la morte di Silvio Berlusconi è tutt'altra cosa rispetto alla lunga celebrazione acritica di queste ore. Oggi vi portiamo sulle colonne del New York Times, di Politico e di "The Atlantic" per capire come l'ex Cavaliere viene raccontato e analizzato.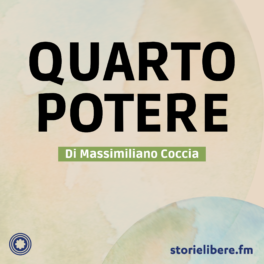 La rassegna stampa di Storielibere. Dal lunedì al venerdì alle 7.45.