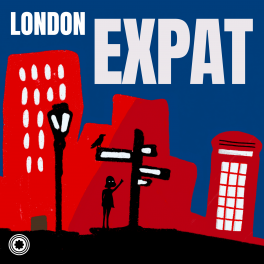 by Cecilia Gragnani, special guest Jonny Woo, editor Gabriele Carrer
LONDON EXPAT is the comic story of the encounter between a modern migrant and London – a contemporary El Dorado craved by generations of young Italians. Millions of European citizens arrive in the British capital to realise the future they dream of.
The podcast explores the long road to becoming a citizen in another country, embracing a new nationality whilst staying true to your roots, and the existential crisis that your identity faces when no country claims you as their own. From amusing miscommunications to bewildering legal technicalities, through Brexit's threat and the latest Coronavirus emergency, Cecilia delves into the day-to-day of living in a country and a city where turning ones desires into reality becomes a titanic endeavour as the European dream of life across borders seems to slowly drift away.
In her exploration Cecilia interacts with the Spirit of London, interpreted by the Drag Queen Jonny Woo, and uses as a guideline the book "Life in the UK", an element that identifies British bureaucratic obtuseness, a compulsory read for aspiring citizens but little known even by the native English people. The story is accompanied by direct testimonies of many expats who have tried, have succeeded or have given up.
Cover image by Giacomo Botto
Music by Epidemic Sound
COMING SOON on Storielibere.fm – LONDON EXPAT is the comic story of the encounter between a modern migrant and London – a contemporary El Dorado for young Italians and Europeans. The podcast explores the long road to becoming a British citizen, embra...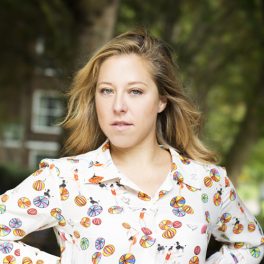 Author & voice
Cecilia is a performer and author who trained between Italy, France and the UK as well as a devoted (and nostalgic) AC Milan supporter. Since 2008 she's been working between Italy and the UK as a performer, author and script editor. She collaborates regularly with Federico Buffa and Alessandro Nidi as a director and dramaturg and works with companies such as Hasbro, Amazon, Audible & Barilla as a voiceover artist. In 2008 she founded in Milan the collective Fumatori di Carta, which then became Paper Smokers/Fumatori di Carta in 2014, a group of international storytellers based in London with shows on tour in the UK and Europe. In 2016/17 she cowrote the documentary Maradonapoli produced by Cinema Undici and distributed by Warner Bros Italia.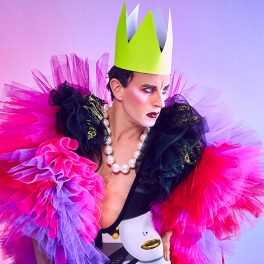 Voice (Alotta London)
Jonny Woo, born Jonathan Wooster, is a British performer and drag queen.
Among his many activities between New York and London, he has hosted events for the Royal Opera House, collaborated with TV channels and companies such as MTV and Selfridges.
Woo is also the co-owner of the London pub The Glory where he presents many of his shows.

A Storielibere.fm production
by Gian Andrea Cerone & Rossana De Michele
Editorial coordinator Guido Guenci
Editorial staff Cecilia Belluzzo
Audio post-production Antonio Mezzadra