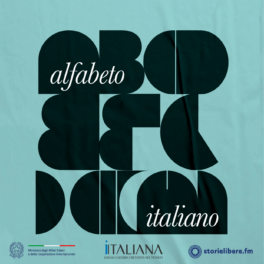 A production of the Ministry of Foreign Affairs and International Cooperation and storielibere.fm, in collaboration with cultural association Monteverdelegge
How does the world of books operate today? What does the work of a publishing house consist of? And how do Italian publishers look abroad? Alfabeto Italiano, the podcast made by Storielibere for the Italian Ministry of Foreign Affairs and International Cooperation, tells the story of publishing in Italy in 24 words, from A to Z. This journey to discovery the passionate work hidden behind every book is conducted by Maria Teresa Carbone, author, journalist and translator, who meets the heads of publishing houses, booksellers and communicators, graphic designers and translators, teachers and illustrators: an ideal journey towards two events where Italians will be to the fore, the Salon du Livre de Paris 2023 and the Frankfurter Buchmesse 2024.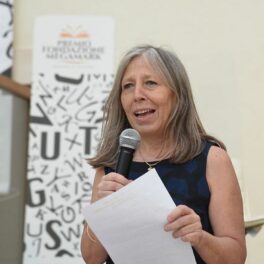 Maria Teresa Carbone è giornalista, autrice e traduttrice. Segue da molti anni l'editoria italiana e internazionale a cui dedica fra l'altro una rubrica settimanale per il quotidiano "il manifesto", dove ha lavorato a lungo come redattrice culturale. Scrive inoltre di letteratura, fotografia e cinema, tiene corsi di giornalismo e si occupa di educazione alla lettura. In passato ha coordinato la redazione della rivista "alfabeta2", ha diretto la sezione Arti del settimanale "pagina99" e ha organizzato alcune edizioni del festival "romapoesia". Ha pubblicato I luoghi della memoria (Dedalo 1986), 99 leggende urbane (Mondadori 1990), 111 cani e le loro strane storie (Emons 2017) e la raccolta di poesie Calendiario (Aragno 2020). Ha tradotto, tra gli altri, testi di Joseph Conrad, Breyten Breytenbach, Zoë Wicomb, Ngugi wa Thiong'o, Paul Virilio, Marie Dépussé.
A production of the Ministry of Foreign Affairs and International Cooperation and storielibere.fm, in collaboration with cultural association Monteverdelegge